Sweet Dreams for Kids---we donate new pajamas to kids in the hospital. We are a family who understands how difficult it is seeing your child go through a tough medical situation. Our youngest child, who is our little walking miracle, was born with a cancerous tumor. We want to give back and help others.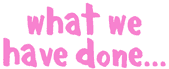 We have donated over 10,000 pairs of new pajamas. We are affiliated with Children's Hospitals and Clinics of Minnesota and University of Minnesota Amplatz Children's Hospital. We are expanding outside of Minnesota too.
We were featured on KSTP Channel 5, KARE 11, WCCO Channel 4 and Fox and Friends with Gretchen Carlson. We have also been featured in the May 2009 issue of Parents Magazine, and Mom Talk Magazine summer 2009... see our media page.


Cute, cozy, and comfortable pajamas take away that constant reminder of your child being sick. Even if it brings one smile, it's worth it.


Pajamas provide the comfort of being tucked in bed at home, even if they are away from home.


Bring the gift of a smile to kids and their families. Please donate new pajamas from birth to teen. Monetary donations are appreciated too.
---
Participating Hospitals and Businesses
Blank Children's Hospital, Des Moines, IA
Children's Hospitals and Clinics of Minnesota
Children's Medical Center of Dallas, TX
Children's National Medical Center, Washington, DC
Hanna Andersson
Rady Children's Hospital, San Diego, CA
University of Minnesota Amplatz Children's Hospital
Maria Fareri Children's Hospital at Westchester Medical Center Valhalla, NY
Cook Children's Medical Center, Fort Worth, TX
Medical City Children's Hospital, Dallas, TX
Children's Memorial Hospital, Chicago, IL
Freeziac, MOA-Eden Prairie-Plymouth-Maple Grove, MN
Shriners Hospitals for Children-Twin Cities, Minneapolis, MN
Methodist Hospital, St Louis Park, MN
Carter's
Pajama City.com
LittleMissMatched
Big Feet PJs
St. Louis Children's Hospital, St. Louis, MO
Phoebe Putney Memorial Hospital, Albany GA
Memorial Sloan- Kettering Cancer Center, New York, NY
Buffalo Hospital, Buffalo, Minnesota

---
LittleMissMatched helps Sweet Dreams for Kids takes the "ick" out of being SICK! LittleMissMatched is partnering with Sweet Dreams For Kids to donate over $45,000 worth of pajamas to kids & teens in hospitals all over Minnesota! Stay tuned for pics from the Pajama Breakfast at the University of Minnesota Amplatz Children's Hospital on 7/25!
---


A donation has been made to
St. Jude Children's Research Hospital
---
---






From People Who Love
Sweet Dreams For Kids...
On December 28th, 2011, my 7-year old son, Caden had his tonsils & adenoids out at the United Hospital Day Surgery Center. It was then that we found out about Sweet Dreams For Kids, as he received a pair of pajamas to bring home with him. It definitely put a big smile on his face, and he was very excited to wear them during his recovery—Not to mention to our cabin, as they are an outdoors theme. What a great way to brighten a child's hospital experience! Thank you!... read more
---
I saw your article in Parents magazine and clicked on to your website. My daughter Emily has been a frequent patient at Minneapolis Children's over the past 12 years... read more
---
The brochure you handed me on Sunday made its way back with me to New York where I had a moment to read it. Let me tell you, it is truly heartwarming to read about your organization and what you do for children. We all, in some form or another, have been affected by someone with cancer, and unfortunately too often these people are children. We do what we can to bring joy into these people's lives, and then there are those like you who take that many steps further by establishing organizations like Sweet Dreams For Kids...read more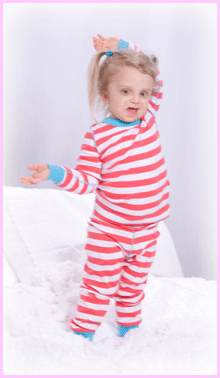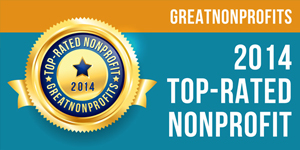 Follow us on Twitter!

---
---

Click through the link below
to see today's featured deal
and more. Plum District will
donate 10% of your purchases
to Sweet Dreams for Kids!
Thank you and happy shopping!!